As the weather (hopefully) warms and vaccines are rolled out across the world, it's more important than ever to maintain a fortified and healthy immune system. So, we've put together a guide with some of our top natural, immunity-boosting goodies to keep you nice and healthy.
From health tonics to ginger shots, this array of energy-boosting, vitamin-rich treats are perfect to mark a new beginning this Spring.
Humble Warrior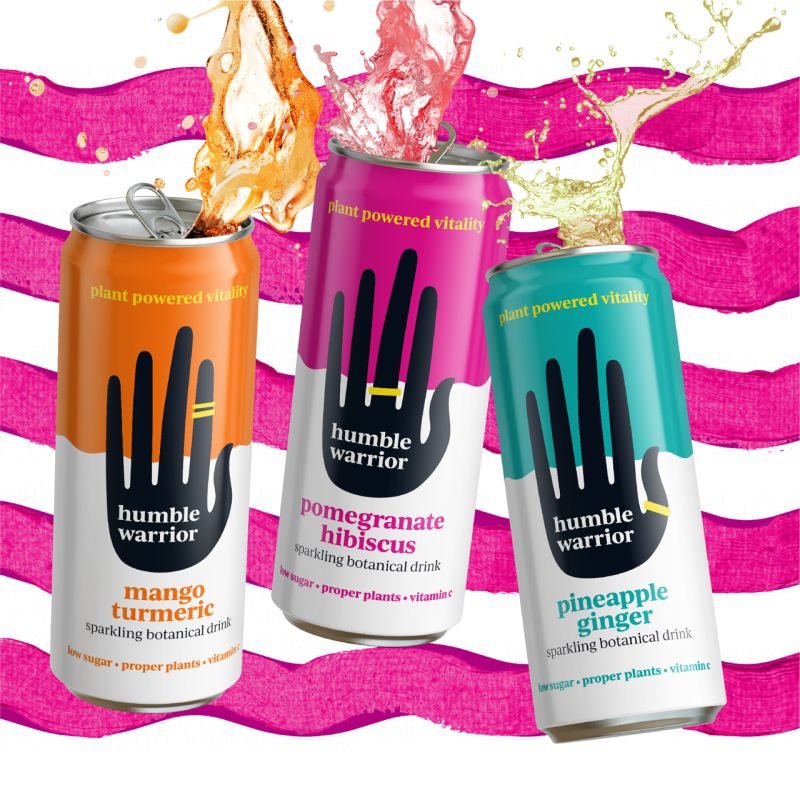 Founders of Humble Warrior, Rosh and Andy, cold brew, distil and extract functional plants to create delicious, complex flavours that actively support your inner health and immune system. They celebrate the humble plant and source the most revered ones. Made in the UK, 2% of every bottle sold goes to SOS Children's Villages UK. Drink well, do good and strengthen your immunity... all at once! Not bad eh.
They use real fruit (like grapefruits and pomegranates) before layering "proper amounts of plants" in their drinks. The result is a "complex, lightly sparkling drink with the right mix of flavour and function". Low calorie and vegan friendly, with no added sugar, these punchy tonics come in flavours of Turmeric & Mango to nourish your insides, Tulsi & Pomegranate to lift you and Reishi & Pineapple for the perfect unwind. 
Fighter Shots
Delicious shots of pure get-up-and-go, these little beauties are made to boost immunity, reduce fatigue and improve wellbeing…  whenever you feel like it! In the morning, post-workout, or after a meal, Fighter Shots provide you with all the best nutrients from the highest quality ingredients, when you need them most.
Winner of a sought-after Great Taste Award, these lively little shots are both exciting and soothing as they incorporate organic ginger, lemon, apple and honey. A perfect wake up call to give the body a boost or choose to use in a more mellow, medicinal approach with some hot water, these immunity boosts come in flavours of Ginger and Ginger and Marine Collagen.
Chosan By Nature
Recently featured in our #FodaBoxMums campaign, Eliza makes immune-system-supporting artisan jams and spreads, using baobab, a tree native to mainland Africa.
Her food and drink is vegan-friendly, gluten-free, and free from artificial sweeteners and additives. Translating as 'cultural heritage' in the Wolof language of Gambia, Chosan is all about providing opportunity and joy through the celebration of traditional African farming and processing methods.
With chocolate, banana, ginger and many more delicious and immunity boosting flavours to discover, 10p of every jar of Banana and Baobab Jam, Baobab Jam with Ginger, Baobab Jam with Zesty Orange and the Baobab Chocolate spread, supports female food producers in The Gambia!
Whether you're in need of a pandemic pick-me-up, a gift to your gut or a relaxing remedy, we can't think of any better producers than these! Head to their FodaBox shop to discover the finest natural food to boost your mood.